PARIS, September 20, 2017/PRNewswire/ –Xue was born in Beijing and acquired French nationality at a very early age.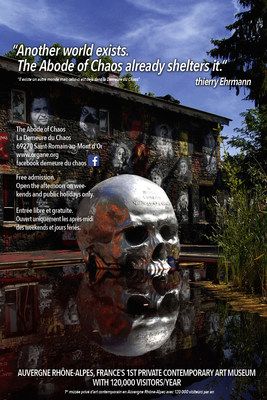 (Photo: http://mma.prnewswire.com/media/557189/Artprice_Guache_HQ.jpg )
(Photo: http://mma.prnewswire.com/media/558871/Artprice_Xue_Installation.jpg )
(Photo: http://mma.prnewswire.com/media/559037/Artprice_Seven_Princes_2.jpg )
(Photo: http://mma.prnewswire.com/media/559036/Artprice_Seven_Princes_3.jpg )
(Photo: http://mma.prnewswire.com/media/559035/Artprice_Seven_Princes_4.jpg )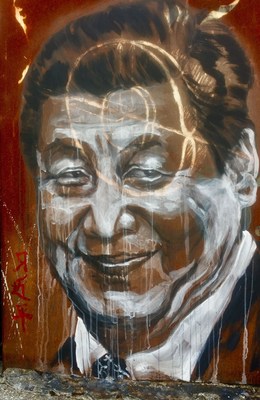 (Photo: http://mma.prnewswire.com/media/559034/Artprice_Seven_Princes_5.jpg )
(Photo: http://mma.prnewswire.com/media/559033/Artprice_Seven_Princes_6.jpg )
(Photo: http://mma.prnewswire.com/media/559032/Artprice_Seven_Princes_7.jpg )
(Logo: http://photos.prnewswire.com/prnh/20160228/338238LOGO)
Her bi-culturality, her studies and work as a sociologist-researcher, and her multiple artistic talents led her into the visual arts and particularly mural painting.
Her artistic approach has found a superb expression in the collective monumental installation « The Seven Red Princes » created with thierry Ehrmann, author of La Demeure du Chaos / The Abode of Chaos (according to The New York Times) since 1999, and founder-CEO of Artprice.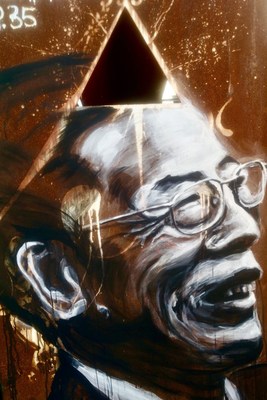 thierry Ehrmann: "Given the West's general lack of knowledge regarding the Chinese empire's history going back thousands of years, this monumental installation – consisting of seven monumental portraits of the permanent members of China's Communist Party Politburo, positioned on each of the Abode of Chaos'  seven Alchemical Sentinel – represents a geopolitical bridge in the Art World.
For Artprice (The world Leader in Art Market information) and its powerful Chinese state partner Artron (group headed by Wan Jie and his AMMA subsidiary), the bridge between China and Europe has long been a concrete reality.
This monumental installation sheds light on the dark side of the Chinese Communist Party's Politburo and its 25 members, among whom its seven permanent members are selected.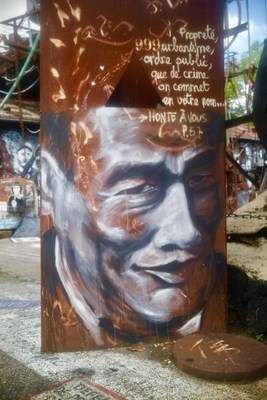 In 2012, Xi Jinping, the new General Secretary of the Chinese Communist Party presented seven members: Zhang Gaoli, Liu Yunshan, Zhang Dejiang, the future President Xi Jinping, the future Prime Minister Li Keqiang, Yu Zhengsheng and Wang Qishan. These are the faces depicted in Xue's monumental portraits"
Xue is one of a long list of world-renowned artists who will be working and performing on collective works at the Organe Contemporary Art Museum, as indicated in Artprice's press release ($ CBP) of September 10, 2017, which ran as follows:
https://www.actusnews.com/fr/ARTPRICE/cp/2017/09/10/artprice-moves-into-top-gear-with-its-world-famous-contemporary-art-museum-headquarters-quot-l_organe-quot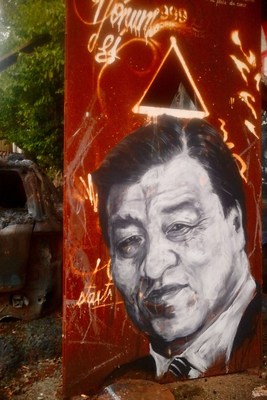 About Artprice:
Artprice is listed on Eurolist by Euronext Paris, SRD long only and Euroclear: 7478 – Bloomberg: PRC – Reuters: ARTF.
Artprice is the leading databank for the global art market, with over 30 million indices and auction results covering more than 657,000 artists. Artprice Images® gives unlimited access to the largest Art Market resource in the world: a library of 126 million pictures and prints of artworks from 1700 to the present day, with notes and comments by our art historians.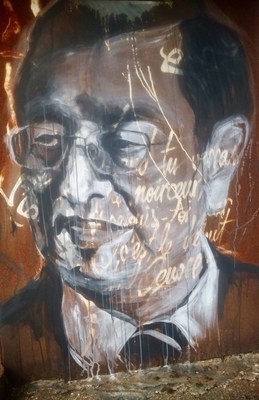 Artprice permanently feeds its databanks with information from roughly 4,500 auction operators worldwide and publishes a constant flow of art market indicators for the world's principal news agencies and approximately 7,200 international press publications. For its 4.5 million members, Artprice gives access to the world's leading Standardised Marketplace for buying and selling art either at a fixed price or within a bidding system.
Artprice's Global Art Market Annual Report for 2016:
http://imgpublic.artprice.com/pdf/rama2016_en.pdf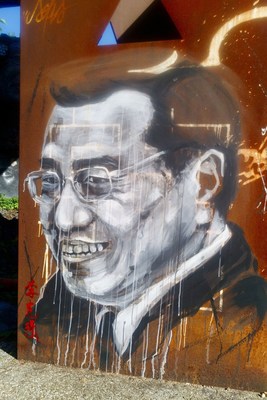 Arte & Artprice : http://www.arte.tv/guide/en/weekly-highlight
Discover the alchemical universe of Artprice http://web.artprice.com/video, whose headquarters is the famous Museum of Contemporary Art, the Abode of Chaos  https://vimeo.com/124643720
News Artmarket:
http://twitter.com/artpricedotcom
https://www.facebook.com/artpricedotcom
https://plus.google.com/+Artpricedotcom/posts
http://artmarketinsight.wordpress.com/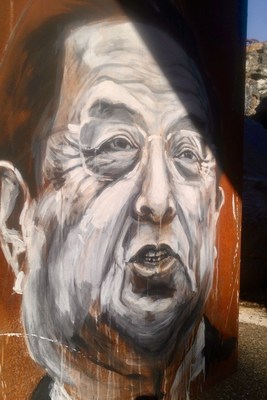 The Contemporary Arts Museum The Abode of Chaos on Facebook:
https://www.facebook.com/la.demeure.du.chaos.theabodeofchaos999
The Abode of Chaos/Demeure du Chaos Contemporary Art Museum by thierry Ehrmann,author, sculptor, artist, photograph:
https://www.flickr.com/photos/home_of_chaos/sets/72157676803169034
Contact : thierry Ehrmann : e-mail : ir@artprice.com
Source: Artprice.com